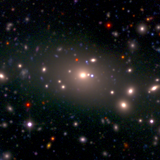 STIFF is a program that converts scientific FITS images to the more popular TIFF format for illustration purposes. Author: Emmanuel Bertin
---
What's new?
---
Code
 The binary versions have been optimized to provide the best possible performance on Linux PCs and come statically linked with libTIFF 4.0 (BigTIFF support).
---
Documentation
The STIFF documentation is complete and fully up-to-date.
---
Acknowledging STIFF
Bertin 2012: Displaying Digital Deep Sky Images, ASP Conference Series, Vol. 461, 2012, P. Ballester, D. Egret, and N.P.F. Lorente, eds., p. 263 [PDF][BibTeX entry].