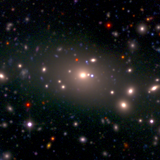 STIFF is a program that converts scientific FITS images to the more popular TIFF format for illustration purposes.

Author: Emmanuel Bertin
---
What's new?
---
Download the latest version (V2.4.0)
Both the autoconfigurable source archive and Linux RPM packages are available below. The RPM versions have been optimized to provide the best possible performance on Linux PCs and come statically linked with libTIFF 4.0 (BigTIFF support).
You may still download older versions here.
---
Documentation
The STIFF documentation is complete and fully up-to-date.
---
Acknowledging STIFF
Bertin 2012: Displaying Digital Deep Sky Images, ASP Conference Series, Vol. 461, 2012, P. Ballester, D. Egret, and N.P.F. Lorente, eds., p. 263 [PDF][BibTeX entry].
---
On the web