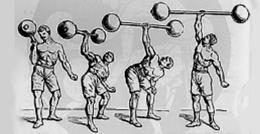 WeightWatcher is a program that combines weight-maps, flag-maps and polygon data in order to produce control maps which can directly be used in astronomical image-processing packages like Drizzle, Swarp or SExtractor.

Authors: Chiara Marmo & Emmanuel Bertin
---
What's new?
---
Code
---
Documentation
The WeightWatcher documentation is complete and reasonably up-to-date.
---
Acknowledging WeightWatcher
Marmo, C. & Bertin, E. 2008: MissFITS and WeightWatcher: two optimised tools for managing FITS data, ASP Conference Series, Vol. 394, 2008 J. Lewis, R. Argyle, P. Bunclarck, D. Evans, and E. Gonzales-Solares, eds., p. 619 [PDF] [BibTeX entry].