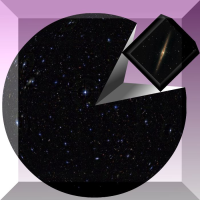 MissFITS is a program that performs basic maintenance and packaging tasks on FITS files using an optimised FITS library. MissFITS can:
add/edit/remove FITS header keywords
split/join Multi-Extension-FITS (MEF) files
unpile/pile FITS data-cubes
create/check/update FITS checksums, using R. Seaman's protocol.
Authors: Chiara Marmo & Emmanuel Bertin
---
What's new?
---
Code
---
Documentation
The MissFITS documentation is complete and reasonably up-to-date.
---
Acknowledging MissFITS
Marmo, C. & Bertin, E. 2008: MissFITS and WeightWatcher: two optimised tools for managing FITS data, ASP Conference Series, Vol. 394, 2008 J. Lewis, R. Argyle, P. Bunclarck, D. Evans, and E. Gonzales-Solares, eds., p. 619 [PDF] [BibTeX entry].